The West Chester MBA. Top Accreditation. Top Rankings. Top Value. 100% Online.
Applications for 2023 are now open. Apply now for preferential course selections for upcoming semesters. Request information from the Master of Business Administration (MBA) Program.
Take your career to the next level with a Master of Business Administration from West Chester University! We've frozen tuition for the last four years. We've been offering online programming for a decade. We've been nationally ranked since 2016. Our faculty have been teaching online classes since before the turn of the century. Our dynamic curriculum prepares you for a rapidly changing world. We are here for you - and we know what works.

We are accredited by AACSB International - the premier global accrediting body for business schools. "AACSB Accreditation represents the highest standard of achievement for business schools worldwide. Less than 5% of the world's 13,000 business programs have earned AACSB Accreditation. AACSB-accredited schools produce graduates that are highly skilled and more desirable to employers than other non-accredited schools."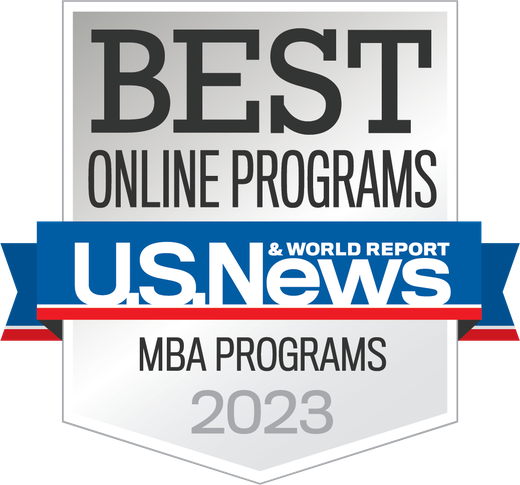 We are ranked as #73 in U.S. News and World Report's rankings of the Best Online MBA Programs for 2023. "These are the best online master's degree programs in business administration, based on factors such as admissions selectivity, reputation for excellence among peer institutions and academic and career support services offered to students."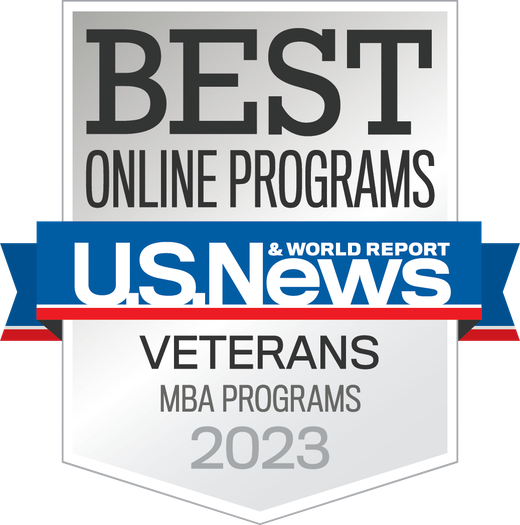 We are ranked as #46 in U.S. News and World Report's rankings of the Best Online MBA Programs for Veterans for 2023. These are the best online MBA programs that help veterans reduce the cost of school.
Back to top of page.