Welcome to University College, the newest college at West Chester University, founded in 2018.
We are a college that supports all WCU students through our academic support services including tutoring, writing support, accommodations for learning, special admissions programs, and advising.
University College is home to the Interdisciplinary Studies degree which gives students the opportunity to create a flexible, customized degree program. We also house interdisciplinary minors including Sustainability and Military Science.
University College proudly hosts the Academic Success Program, the Army ROTC, the Journal of Access, Retention, and Inclusion in Higher Education, and the Ram Initiative.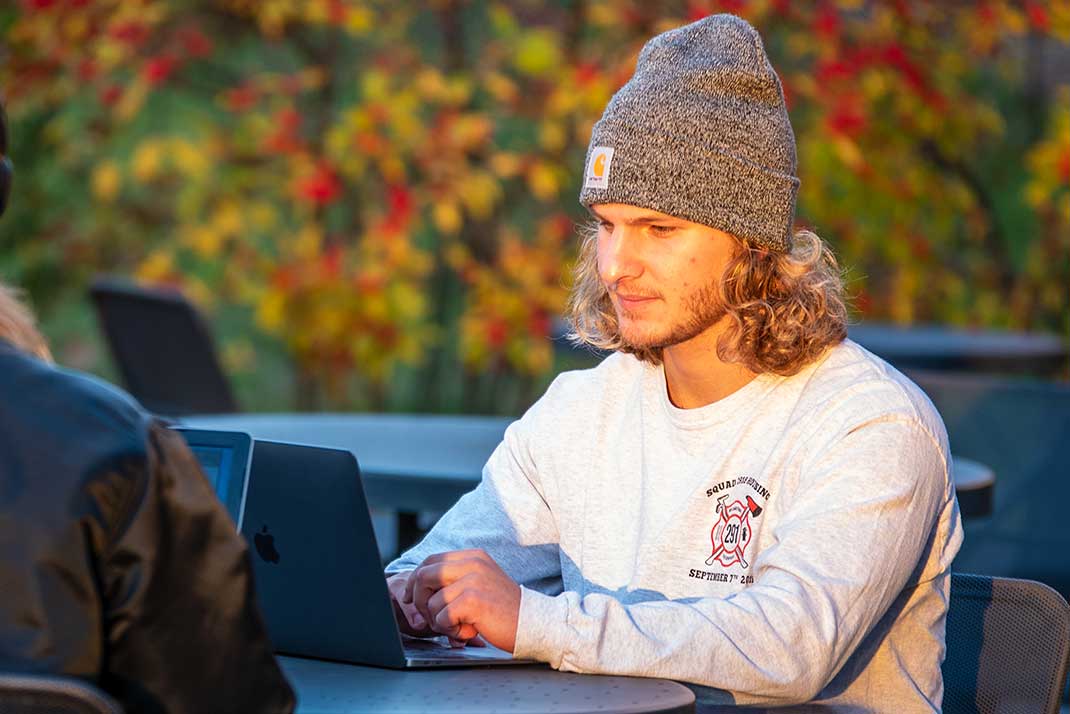 Mission Statement
University College provides flexible and high quality academic programs and personalized and coordinated support services to ensure success for each student.
Vision Statement
We are committed to:
Prioritizing student success
Providing services that are data driven, informed by best practices, and consistent with student expectations
Fostering West Chester University's Access Mission
Creating frequent opportunities for students to engage with the college faculty and staff
Ensuring that students receive appropriate support based on their individual needs
Providing excellent advising and support to students, whether they are exploring their degree options or creating a customized degree
Working together and with campus partners to ensure students can easily navigate our services
Our Guiding Principles
Fostering Student Success
Building Team Success
Promoting Values of Equity, Inclusion, and Civility
Providing Quality Service
Analyzing data and trends to make informed decisions
in·ter·dis·ci·pli·nar·i·ty
/in(t)ərˌdisəpləˈnerədē/
1. the quality or fact of involving or drawing on two or more branches of knowledge.
(from Oxford Languages)
Back to top of page.