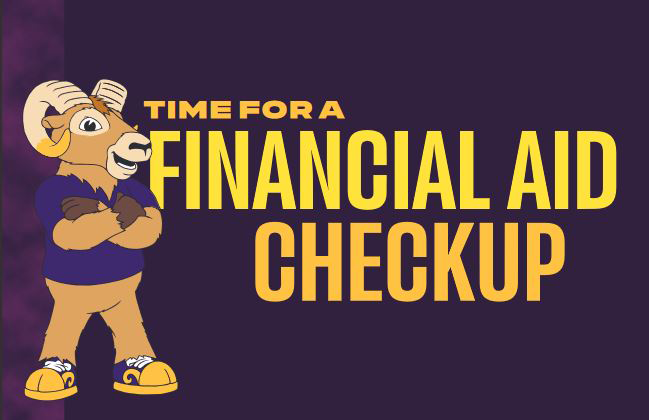 FREE Application for federal student aid (FAFSA)
2023-2024 FAFSA is available! The Free Application for Federal Student Aid is the main application for financial aid funding at West Chester University. All students applying for financial aid at WCU for fall 2023, spring 2024, and summer 2024 will need to file this FAFSA as soon as possible. However, the WCU FAFSA priority deadline is March 1st. File now at studentaid/gov/FAFSA.
A request for a professional judgement due to changes in household income or size can be initiated by requesting a phone appointment with an Assistant Director. Please email finaid@wcupa.edu or call (610) 436-2627 to schedule an appointment.
2024-25 FAFSA ("Better FAFSA Better Future"): As a result of legislative updates, the FAFSA is being revised by Federal Student Aid with the biggest changes in the last 40 years. As a result the FAFSA for fall 2024, spring 2025, and summer 2025 will not be available until some time in December 2023.
Better FAFSA Better Future Changes for 2024-25 include:
Income information will now be pulled directly from the IRS for all applicants after providing the required consent. This is no longer an option (as it was in prior year's FAFSA forms) but instead a requirement for all FAFSA Filers. If contributors do not file taxes, then the IRS will report a "non-filing" status on the FAFSA form.
Since each tax filer is required to provide consent, to pull information directly from the IRS, there will be cases where both parents need an FSA ID and password. Example: If parents are married but filing separately both parents will need to login with their individual FSA IDs and passwords to give consent.
The Parent provided on the FAFSA is now the biological or adoptive parent who provides most of the financial support and not the custodial parent (who the student lives with most of the year).
The FAFSA has reduced the number of questions about untaxed income and will no longer ask about the number of household members attending college. It will also use the tax exemptions pulled over from the FAFSA to define "Family Size".
There is no longer an exception for reporting the net value of a small business or family farm in the asset section of the FAFSA based on the number of employees.
Child Support received will now be considered as an asset if the parent/contributor has to provide assets.
The Student Aid Index (SAI), formerly the Expected Family Contribution (EFC), that started at a value of 0 is now going to start with a value of -1500 for maximum Pell grant consideration.
FAFSA Frequently Asked Questions
No, we can accept your FAFSA and hold it in a suspense file which will help us expedite the processing of aid once accepted.
Yes. All students should be filing the FAFSA each year to be reviewed for aid for the next year.
Pennsylvania residents please make sure you complete a state grant form, you can verify this by setting up an account at https://pheaa.org. Please review your FAFSA Submission summary flags to address any errors on your FAFSA which may include;
Being selected for verification
Missing a signature (FSA ID can be used to sign electronically for both parent and student).
Being flagged by Social Security Administration for Citizenship
Yes, Pennsylvania's FAFSA deadline is May 1st and Delaware's state grant deadline is April 1st. Unfortunately, New Jersey does not transfer state funds to Pennsylvania for a full list of states that offer out of state grants please see the "Grants" page on our website.
Technically, no you do not have to include rollover amounts that are coded with a G on a 1099R. However, if you used the IRS Data Retrieval Tool this will automatically populate. Please contact our office at finaid@wcupa.edu for instructions if you believe this is improperly reported.
No, you do not have to list your social security benefits on the FAFSA.
Cash, net worth of stocks, bonds, mutual funds, CDs, second property (not the home your living in). The value of 529 accounts should be reported under parents (if the parent is the owner of the account), but if it is owned by another relative it is not an asset, will be reported as income by the student on a future FAFSA after the contribution received.
Do NOT include:
Value of your retirement
Life Insurance
Small business unless you have 100 or more employees
Value of your car