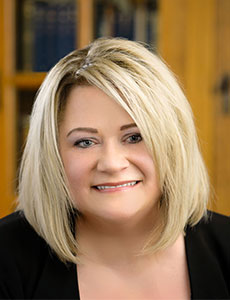 Dr. R. Lorraine (Laurie) Bernotsky
Executive Vice President
Provost
Professor of Public Policy & Administration
LBernotsky@wcupa.edu
Dr. R. Lorraine (Laurie) Bernotsky is Executive Vice President and Provost at West Chester University of Pennsylvania, the largest university in the Pennsylvania State System of Higher Education. In her role as Provost, Dr. Bernotsky leads the Academic Affairs Division, which is comprised of six colleges and one school offering more than 100 academic degree programs. Approximately 1,000 faculty serve more than 17,000 students, 3,000 of whom are graduate students. In her role as Executive Vice President, Dr. Bernotsky provides strategic leadership in the areas of Budget, Policies, and Labor Relations. Read more about Dr. Bernotsky.
Academic Affairs Mission Statement
Academic Affairs is a community of educators that supports the University's mission by enrolling, teaching, retaining, graduating, and inspiring diverse lifelong learners prepared to contribute to the common good.
Commitment Statements
We are committed to:
● Developing and sustaining an accessible academic environment and support services that ensure student learning, integrity, and success.
● Recruiting, enrolling and retaining a diverse undergraduate and graduate population from the Commonwealth as well as regionally, nationally, and internationally.
● Building and sustaining an extensive array of high-quality academic programs grounded firmly in the liberal arts tradition that equip students with the necessary tools and competencies to succeed personally and professionally.
● Providing increased access to resources, technology, and facilities in support of teaching and learning excellence.
● Facilitating the generation of knowledge by embedding and enhancing research, creative activity, and civic engagement in the teaching and learning process.
● Recruiting and retaining a diverse community of educators comprised of faculty teacher-scholars and academic staff, as well as fostering their professional development and success within a trusting team environment.
Guiding Principles
As a community of educators, we hold these guiding principles as paramount to carrying out our mission:
● Fostering student, team, and university success.
● Contributing to and ensuring an environment of trust, collaboration, equity-mindedness, compassion, grace, and honesty as outlined in our Trusting Team Statement .
● Employing rigorous and systematic institutional planning and assessment to ensure continuous improvement.
● Providing honesty and transparency in communication and policies.
● Upholding our strong commitment to shared governance.
Back to top of page.